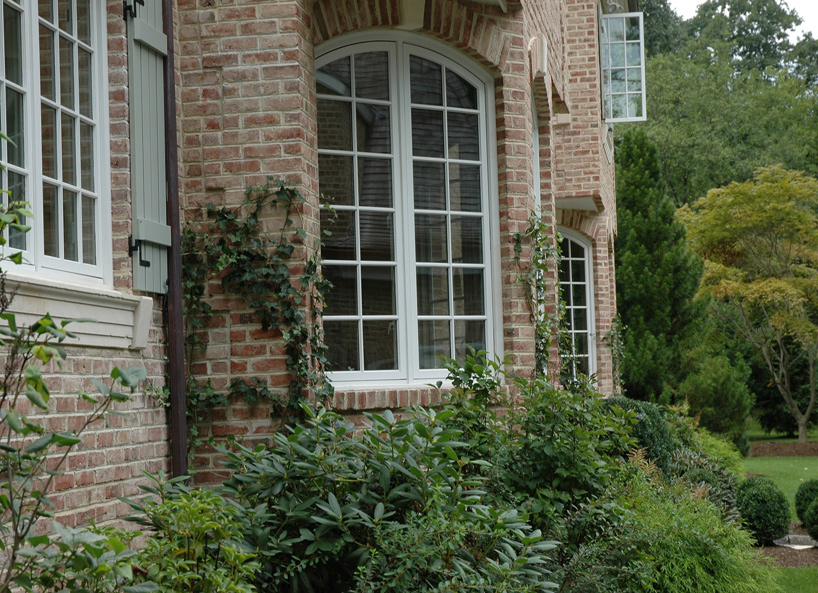 The style known as French Provincial, meaning literally 'from the provinces', is one of the more rare styles in America. The cause of this is directly based on our country's history. Long before the revolution, the French and British vied for control of the Americas. After their defeat in the French and Indian War, the French were forced to retreat into Canada, west of the Mississippi River and south into New Orleans. It was not until the Enlightenment that the largely English blooded Americans began to appreciate the subtle architecture of the French provinces. Mistakenly called Norman or even Tudor, the style consists of wonderfully subtle details, such as curved top windows, highly detailed dormers, hand carved stone details and gently curved roofs. It offers a highly sophisticated alternative to the styles we normally see in the Northeast.

This home, designed in a classic French Provincial Style, is ideally suited to its site, climate and most importantly, to the clients who commissioned it. A young family with several children, the siting of the house was done with careful attention to children's sports and outdoor activities as well as casual entertaining. The materials, such as the brick and limestone were selected to be virtually maintenance free, important because the owners travel frequently and are usually away for much of the winter.

By Marchese staying true to the historic precedents and by the luck of having sophisticated and adventuresome clients, a little piece of the French countryside now resides in Chappaqua.