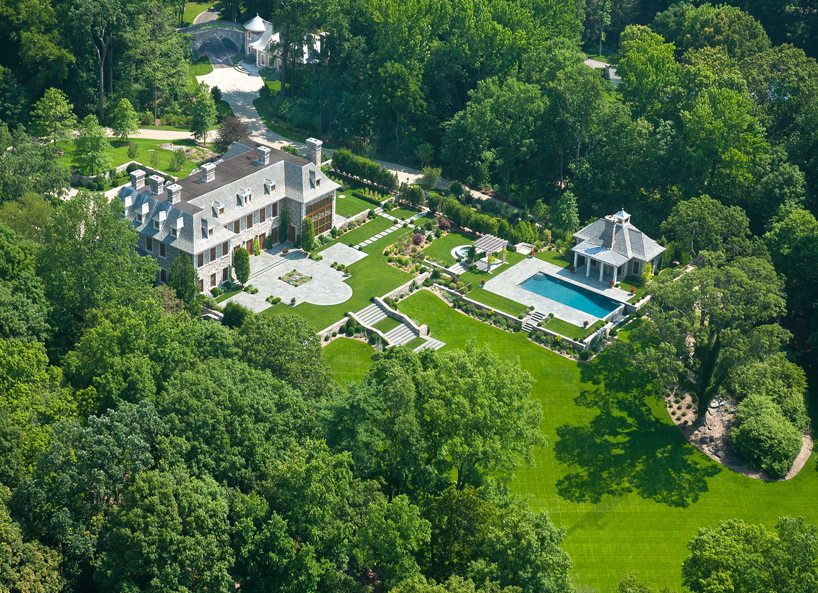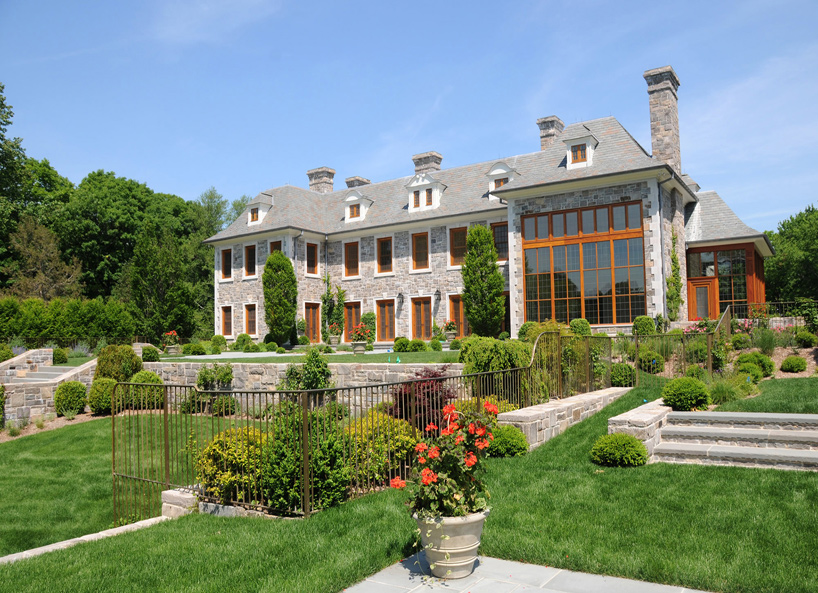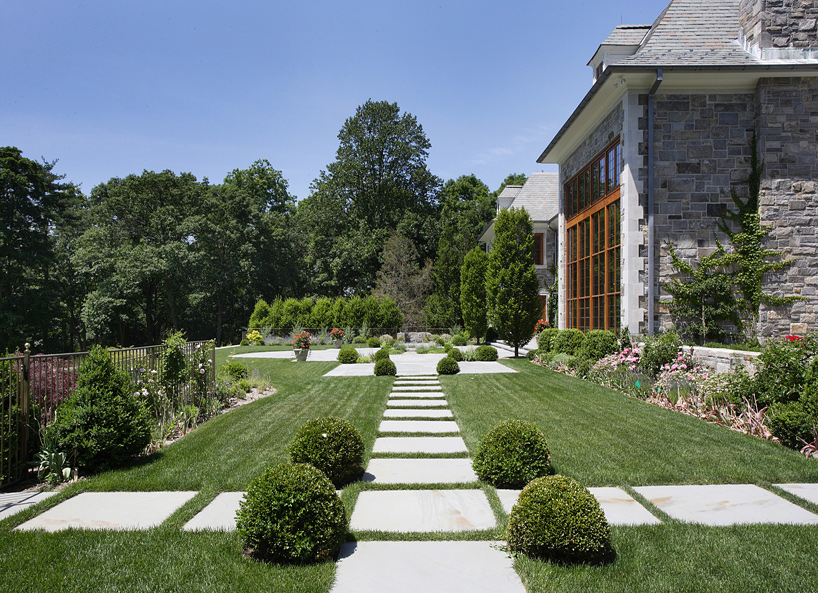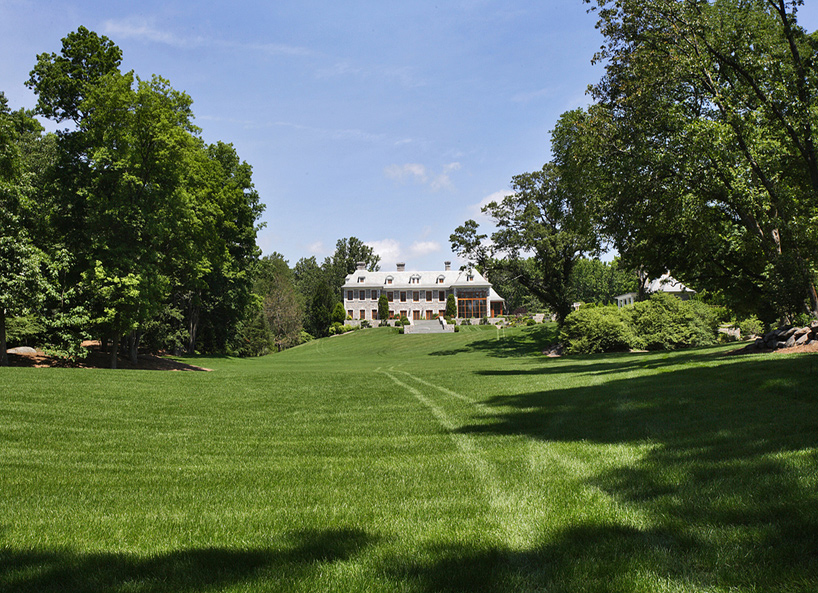 Receiver of the coveted Home Builders Institute award for 2011, this majestic equestrian estate was named "Best Large House in Connecticut". It is done in the Norman Style, a style originated and taken to full flower in the Normandy area of France. Since the middle ages, the French and English kings largely contested for Normandy. Indeed, since Joan of Arc up to the Norman invasion, this area was generally considered part of England. That is why Norman architecture combines old English styles such as Edwardian, with ideas taken from both the great French Chateaus as well as the provincial styles. The result is an exquisitely rich melding of great solid stone forms with subtle carved stone details, intricate dormers and gently curved stone roofs...

This 16-acre in-town property was the former George C. Scott estate. Scott, being an avid rider, had ringed the site with horse trails, paddocks and corrals, making it perfect for the clients, whose daughter was an Olympic equestrian. Marchese laid out the site to maximize the terrain, views, privacy and existing horse facilities. The site is entered by passing under a high stone arch bridge/gatehouse, which effectively isolates the estate from any street activity. The main house is situated at the highest point on the site in order to take full advantage of the sweeping views of majestic 8-acre sod meadow. The house is approached from the side by a long winding driveway, which allows the architecture to unfold, rather than spring pervasively into view. The 28 foot high l'orangerie has expansive views in three directions and opens onto a classic Norman inspired formal garden which leads to the pool complex, also perched high over the meadow. The 12 car garage is hidden under the formal garden and entered by a door, hidden in the side of a hill. The 9 horse stable, barn and grooms quarters are subtly hidden in the woods off to one side

Less than two miles from downtown Greenwich, Marchese has created a completely hidden world straight out of history.